LODGE LIFE SPECIAL
at Kauri Cliffs & Cape Kidnappers
1 May – 30 September, 2016
NZ$1,450.00 + 15% GST per room, per night.
Living the Lodge Life, and making the most of all the great North Island activities has never been better than with this special value offer. Not only are the tariffs reduced, but guests staying on the Lodge Life package will enjoy a NZ$400.00* lodge credit for each night stayed! The lodge credit can be applied to golf, spa, sanctuary discovery walks, Can-Am or Quad Tours, and more.
Accommodation in a luxurious suite, $400 lodge credit per night stayed (per room), pre dinner drinks and canapés, dinner, full breakfast and lunch for each night stayed, complimentary mini bar (excluding liquor and wine) and early check in and late check out subject to availability on arrival.
*Lodge credit is available to apply to lodge incidentals and onsite activities during the guest stay only, are non transferrable and may not be applied to reduce the nightly tariff. KAURI CLIFFS CAPE KIDNAPPERS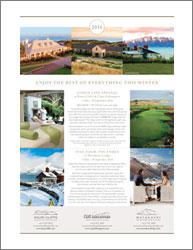 Enquire Now.
Send us an e-mail via the form,
or just send us an e-mail directly at
askme@outandabouttravel.com.au
1300 793 010
02 8667 3336
---

STAY FOUR, PAY THREE
at Matakauri Lodge
1 May – 30 September, 2016
Experience fabulous Queenstown from May to September 2016.
Stay four nights and we will take care of your last night as part of a wonderful Stay Four Pay Three package.
Matakauri Lodge enjoys spectacular mountain views and a personalised concierge service. Superbly located just seven minutes' drive from Queenstown, it is within easy reach of several ski fields, charming vineyards, and all the adventure sports and outdoor activities the town is famous for.
Our wonderful winter offer means you can experience four glorious nights at Matakauri Lodge in the accommodation of your choice yet pay for only three! This special offer includes;
accommodation, pre-dinner drinks, canapés, gourmet dinner each evening, full breakfast each morning, complimentary non-alchoholic mini-bar and use of all lodge facilities (excluding spa treatments).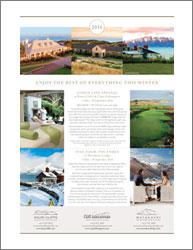 Enquire Now.
Send us an e-mail via the form,
or just send us an e-mail directly at
askme@outandabouttravel.com.au
1300 793 010
02 8667 3336