Destination Africa
At About Travel we strive to make your African safari the experience of a lifetime. About Travel is a dedicated African travel specialist, committed to providing clients with exceptional travel adventures, wildlife safari tours, vacations, resort holidays and more to the most spectacular African destinations with accommodation options to suit everyone, from the modest traveller to absolute luxury or perhaps a mix of both.
Whether planning to travel as an individual, a couple, a small group or a family, we invite you to have your personalised itinerary designed and planned in detail by travel professionals who share an ongoing love affair with this awe-inspiring continent, its peoples, cultures and wildlife.
You can be confident you will receive intimate knowledge and experience on all southern and east African locations and tourism activities which include: Botswana, Kenya, Mozambique, Namibia, South Africa, Tanzania, Zambia, Zimbabwe, Gorilla Treks in Uganda, Gorilla Treks in Rwanda, Big 5 Wildlife.
Destination One Sheets - Download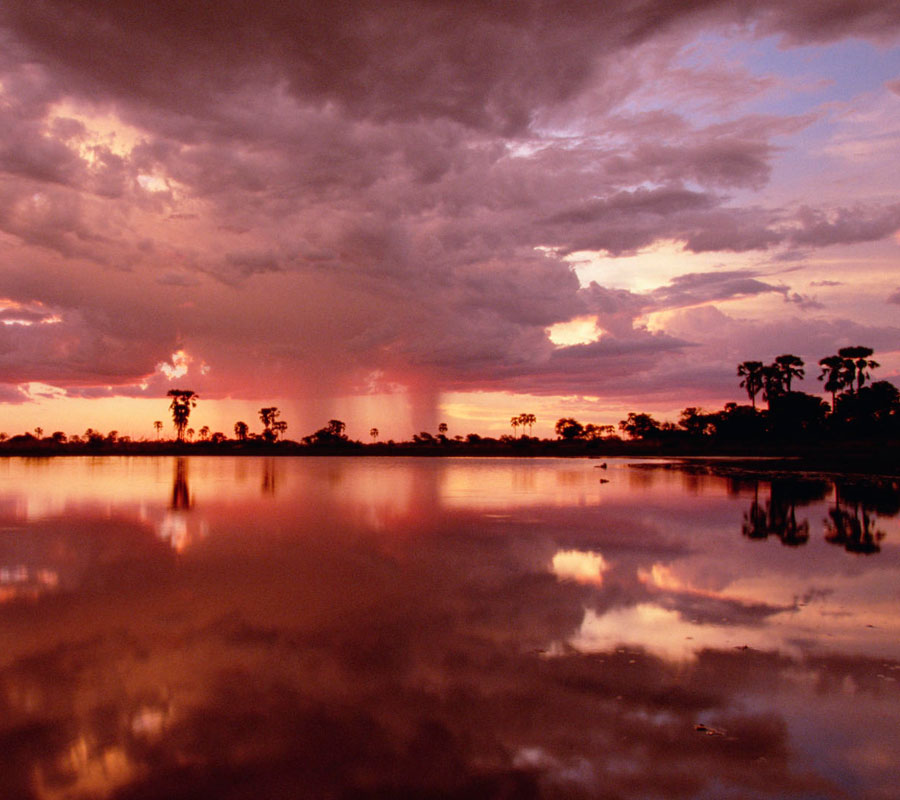 Botswana

Botswana is ideal for:
• Big Game Safaris
• Amazing Elephant Encounters
• Honeymoons
• Stunning Luxury Accommodation
Botswana Highlights:
• Some of Africa's Best Game Viewing
• Huge Numbers of Elephants
• High Density of Predators
• River Cruises & Canoe Safaris
• Low Visitor Numbers
• Genuine Wilderness Locations
• Easily Combines with Victoria Falls
A visitor on a Botswana safari holiday will soon realise why the Tswana word for rain – 'Pula' – is also the name of the national currency: this is a sun-baked, arid land where water is as precious as the diamonds upon which its wealth has been built. It's also home to some of the world's greatest wildlife destinations: the incomparable Okavango Delta, a great green oasis in the heart of the Kalahari and the Chobe National Park, where the ground literally rumbles beneath the feet of thousands of elephants.
There's a wide choice of Botswana safari holiday accommodation to match your wildlife experience – including our selection of best Botswana luxury lodges – but availability is often limited so you need to book in advance.
You'll also need to think about when to go to Botswana as there are 2 simple but distinctive seasons each with their own personality.
Peak season falls during the dry winter months between May and October, offering great game viewing as the wildlife becomes increasingly concentrated around water sources. Don't discount the rainy summer months between November and April though: the green season offers fantastic bird watching, lots of new-born animals and a whole load of special deals from lodges.
What makes Botswana such a special destination is that it offers travellers a wonderfully varied range of natural, unspoilt environments and classic safari adventures that will convince you that there really are wild places still left in the world today.
Areas like Chobe's Savuti, the Linyanti / Kwando Swamps and the unpolished Kalahari gems of the Makgadikgadi Pans National Park, Central Kalahari Game Reserve and Nxai Pan National Park will delight the safari holiday-goer with their rugged, yet accessible, remoteness and are creaking at the seams with wildlife.
A safe, clean and sunshine-filled country, landlocked Botswana has been described as "Africa's success story" since its independence in 1966 – and is a peaceful, well-tempered country.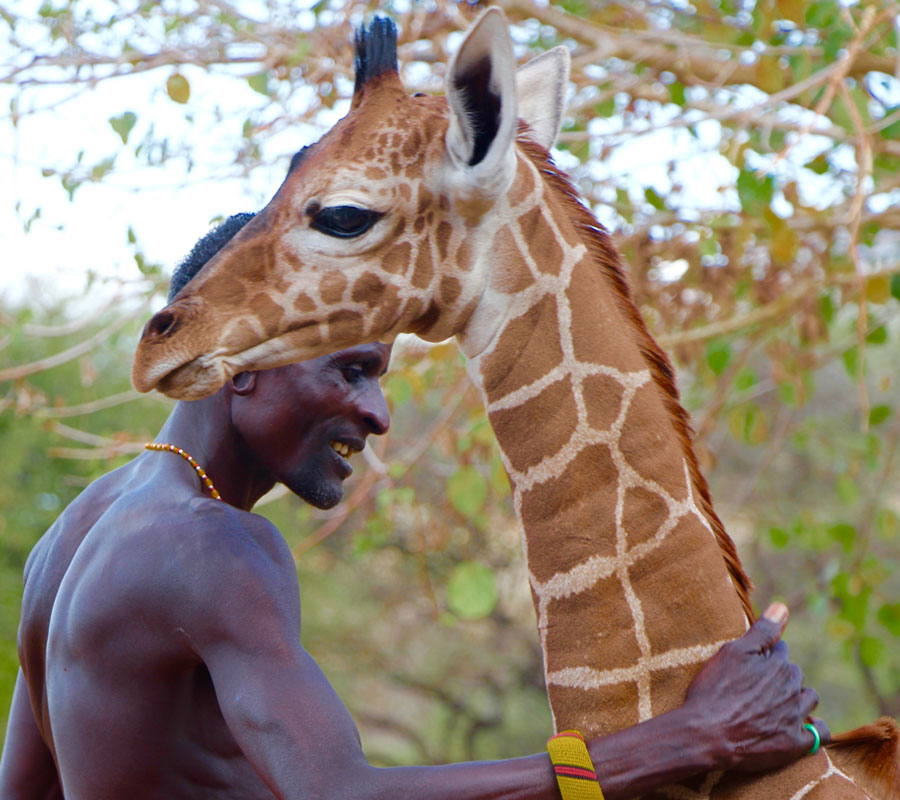 Kenya Safari

Kenya is ideal for:
• Big Game Safaris
• Family Safaris
• Honeymoons
• Safari & Beach Holidays
• Stunning Luxury Accommodation
Kenya Highlights:
• The Masai Mara Wildebeest Migration
• Hot Air Balloon Safaris
• Great Game Viewing All Year Round
• Wide Range of Beach Destinations
• Experience Local Maasai Communities
• Exclusive & Private Reserves
Amazing Bird Watching
Kenya is where it all began: home to the original safari holiday and still one of the most popular destinations for safaris in the world. Famous not only for its 'Out of Africa' scenic beauty, diverse cultures and abundant wildlife, Kenya also boasts superb footprint-free beaches and warm tropical waters, thus ensuring a complete Kenya safari holiday experience.
Above all it's the wildlife that attracts the safari traveller to some Africa's best-known national parks, including the Masai Mara, Tsavo National Park, Amboseli National Park, and Lake Nakuru National Park – and naturally it's the incredible Great Wildebeest Migration that is the biggest attraction of them all.
The ebb and flow of hundreds of thousands of wildebeest and zebra from the Serengeti in Tanzania, to Kenya's Masai Mara and back is a phenomenal, once-in-a-lifetime sight – and well worth the effort to witness it.
Timing your trip to coincide with the migration is important – the exact moment when the herds pass through a specific area depends on highly unpredictable factors such as when the rains fall.
But rest assured, even if you don't have the luxury of time to play with, your game viewing experiences on a Kenya safari holiday will be rich and varied at any time of the year – read more about when to go to Kenya here.
It's also a country full of pleasant surprises: Kenya is a great destination for a family holiday and our range of Kenya family holidays will keep kids of all ages entertained and there's more than enough for the grown-ups too.
So, what to expect on a Kenya safari holiday? Well, you'll have the choice of staying in a range of accommodation in Kenya – anything from mobile safari tented camps to fine old lodges steeped in tradition; private and exclusive Kenya Villas to spanking new, state-of-the-art hotels.
As for actually seeing the country, taking a Kenya safari tour is the best way to get a good overview of what this big, diverse country has to offer.
Our Kenya safaris vary in length and either remain within the Kenya borders or incorporate Kenya as part of a larger itinerary.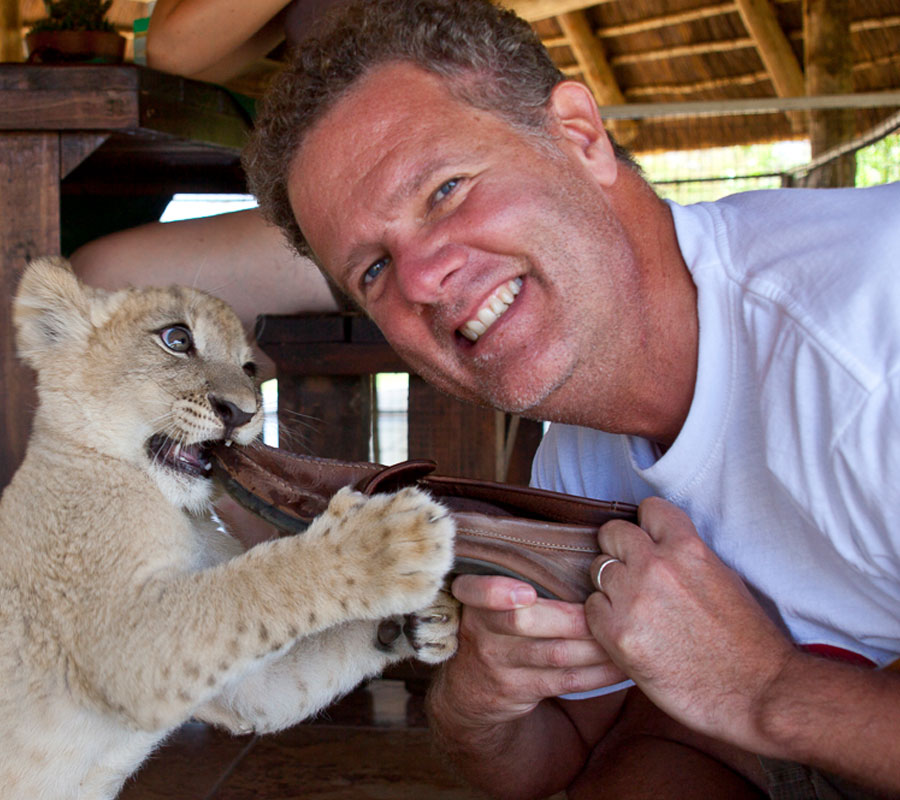 South Africa
South Africa is Ideal For:
• Iconic Safari & Beach Holidays
• Affordable Safaris
• Family Holidays
• Honeymoons & Romance
• Private Villas
South Africa Highlights:
• Big 5 Game Reserves
• Cape Town, One of The World's Most Beautiful Cities
• Endless Beaches Along The Indian Ocean Coastline
• Great Roads & Scenery For a Self-Drive Holiday
• Award-Winning Wines & Food in The Cape Winelands
• Sun City & the Neighbouring Pilanesberg Reserve
South Africa, resting at the bottom of the enormous African continent, is a land of great diversity and beauty. On a South Africa holiday you can experience South African safaris in the Kruger National Park, fabulous African beach holidays along the coast, and gourmet fare in the cosmopolitan and breathtakingly beautiful Cape Town – not to mention our great range of South Africa family holidays in this family-friendly destination.
A South Africa holiday caters for all: tropical coastlines and arid deserts; carpets of dazzling daisies and Big Five safaris; proud tradition and first-class infrastructure – all these elements make South Africa a perfect holiday destination.
Mountains, Beaches & Safari Holidays
Hike through dramatic mountains in the Drakensberg, relax on a soft stretch of sand overlooking the Indian Ocean, or taste award-winning wine on the vine-covered patios of elegant Cape Winelands estates.
South Africa accommodation is as unique and varied as its landscape; stay in an affordable safari lodge in a top big game reserve, a private Cape Town villa on the slopes of Table Mountain, an upmarket guest house in vibey Johannesburg or a KwaZulu Natal lodge overlooking footprint-free beaches or historic battlefields.
If you have a taste for adventure, South Africa holidays offer everything adrenaline junkies would crave. Diving with great white sharks, river rafting on the Fish River and the highest bungee jump in the world on the Garden Route are just some of the heart-pumping South Africa holiday activities.
A Rainbow Nation Holiday
It was Archbishop Desmond Tutu who coined the phrase "the Rainbow Nation" to describe the melting pot of people and cultures living together in South Africa.
South Africa has come a long way since her first democratic elections in 1994; the pride in this achievement is palpable and the enthusiasm for the future is contagious. Let the friendly local people teach you about the country that they love.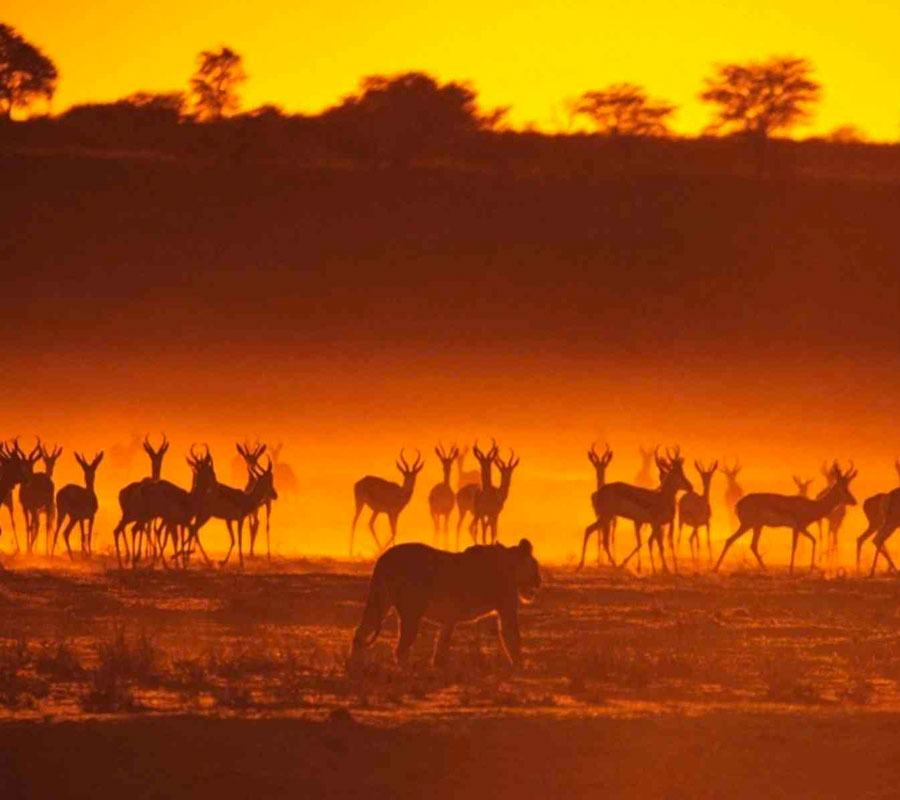 Tanzania
Tanzania is ideal for:
• Big Game Safaris
• Family Safaris
• Honeymoons
• Diving Holidays
• Stunning Accommodation
Tanzania Highlights:
• The Serengeti Wildebeest Migration
• Hot Air Balloon Safaris
• Wild & Remote Safari Destinations
• Incredible Bird Watching
• Interact with Local Maasai Communities
• Private & Exclusive Game Reserves
Mount Kilimanjaro Expeditions
Tanzania offers iconic safari destinations such as the legendary Serengeti Plains, the geological marvel that is the Ngorongoro Crater and magnificent Mount Kilimanjaro. On top of all this, it hosts the greatest show on earth – the annual Wildebeest Migration – ensuring a perfect Tanzania Safari Holiday.
These destinations are well-known and draw thousands of visitors on memorable African holiday safaris, but this beautiful country also has some of the wildest wilderness areas in Africa in the southern region such as Selous Game Reserve – one of the largest game reserves in the world – and Ruaha National Park. These southern reaches of Tanzania provide Africa's wildest safari holidays.
To the west of the country, in the Lake Tanganyika region, you can go trekking in search of chimpanzees in Gombe Stream National Park and Mahale Mountains National Park. Made famous by the legendary researcher Jane Goodall, the chimpanzee experience is a great addition to a Tanzania safari holiday.
Wildlife and wilderness aside, Tanzania also boasts some of the most romantic and unspoilt tropical beaches in Africa.
First on the list of amazing Tanzania beaches is Zanzibar, once home to Sultans and explorers, a place of exotic spices, azure waters and incredible architecture.
There's more: Pemba Island and Mafia Island, part of the Zanzibar Archipelago, have to be among the few remaining island paradises in existence.
Why not combine them with a safari? A Tanzania safari and beach holiday equates to one of Africa's greatest safari holiday experiences
Visitors on a Tanzania safari holiday will discover a country that is slightly off the beaten track and yet still able to offer guests luxury safaris together with fabulous accommodation.
The lodges here range from jaw-dropping luxury to rustic bungalows – have a look at our best Tanzania luxury lodges for some seriously decadent accommodation in some seriously impressive locations.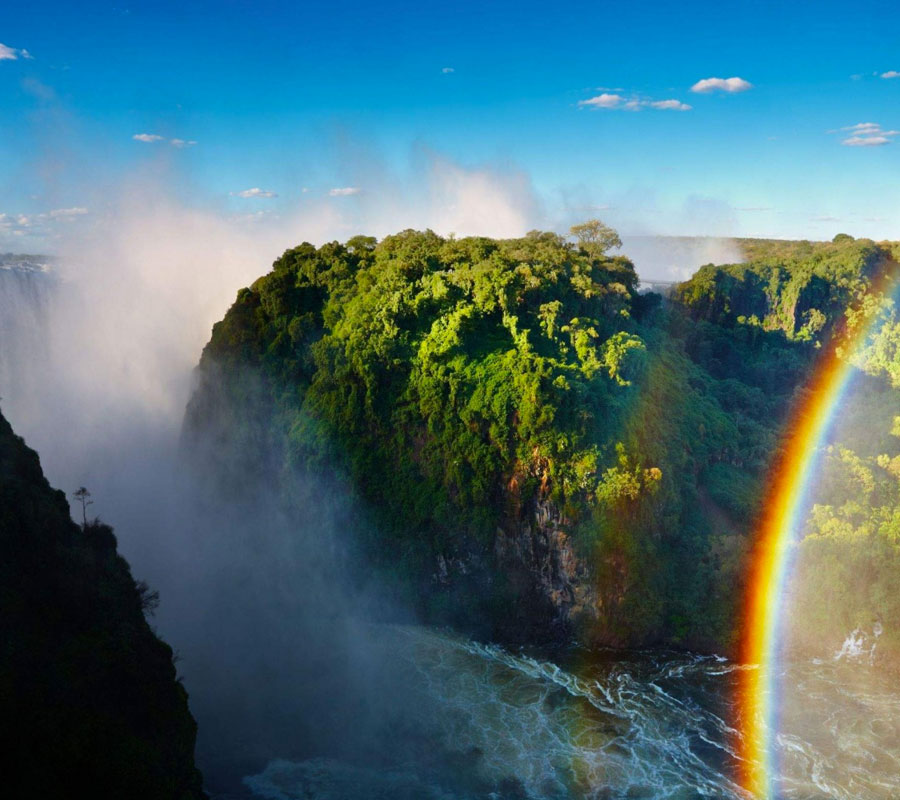 Zimbabwe

Zimbabwe is Ideal For:
• Big Game Safaris
• Vic Falls Adventure Holidays
• Canoe Safaris
• Bird Watching
Zimbabwe Highlights:
• The Best View of Victoria Falls Main Falls
• Walking With Lions & Elephant Safaris
• Sunset Cruises on The Zambezi River
• Huge Herds of Elephant at Hwange National Park
• Beautiful Mana Pools, a World Heritage Site
• Phenomenal Bird Watching (Over 400 Bird Species)
• Catching a Toothy Tiger Fish
Zimbabwe is a beautiful, temperate land of raw African wilderness and ancient mystery. A Zimbabwe safari holiday evokes images of huge, game- rich plateaus such as the majestic Hwange National Park, and the heart-stopping raw power of Victoria Falls – the widest curtain of falling water in the world. Then there's the mighty Zambezi River which, after crashing over the Falls, winds through deep gorges over world-renowned whitewater rafting rapids; flows into the massive Lake Kariba; then continues its path east through Mana Pools National Park – an incredible wilderness area and World Heritage Site.
Zimbabwe's Current Situation
Zimbabwe also evokes images of social and political chaos, which lead most potential visitors to think a Zimbabwe safari holiday is unsafe. The reality is quite different – although the country's cities are unstable, Zimbabwe's parks and reserves are perfectly safe to visit, as they are located far away from the sites of the instability.
Private concessions have been well-maintained and have high concentrations of game. Also, due to Zim's negative news coverage, the low lodge occupancy means you'll have thousands of hectares of pristine game country virtually all to yourself.
Although Zimbabwe safari holidays are extremely competitive in price, Zim is by no means a second-rate destination. Zimbabwe accommodation is luxurious, and lodge locations afford excellent game viewing amid some of the most breathtaking scenery in Africa.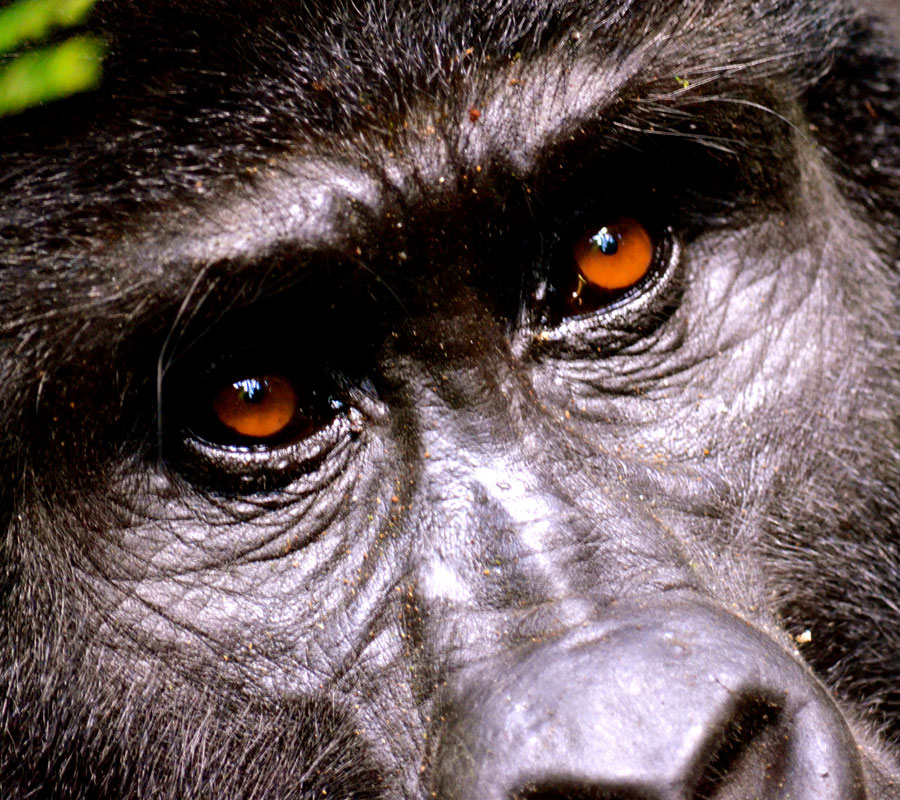 Uganda
Uganda is ideal for:
• Gorilla Trekking
• Big Game Safaris
• Bird Watchers
• Hikers
Uganda Highlights:
• Gorilla Trekking
• Big Game Safaris
• Chimpanzee Tracking
• Incredible Bird Watching
• Adventure Activities at Jinja
• Combines well with other East Africa Destinations
• Boat Cruises on the Nile
It's time for a rethink: after years of being in the papers for all the wrong reasons, Uganda has staged a miraculous recovery. The country Churchill once dubbed as the 'Pearl of Africa' is widely recognised in travel circles as 'Africa's Next Big Thing', a fascinating country rich in wildlife, diverse environments and big smiles. A Uganda Gorilla Safari is first on the list for most visitors: it's one of the best places in Africa to see the critically endangered mountain gorilla and a gorilla trekking safari in the Bwindi Impenetrable Forest National Park and Mgahinga National Park is hard to beat for sheer, raw experience.
But Uganda is more than just gorillas.
Wildlife aficionados will marvel at the diversity of wildlife at the Murchison Falls National Park and the Queen Elizabeth National Park (with its tick-list busting bird count of over 600 species) where, as well as at the primate-packed Kibale Forest National Park, chimpanzee trekking is fast becoming a very popular alternative to a Uganda gorilla safari.
Uganda accommodation is equally varied and rich in choices. There's plenty of luxury accommodation that will put the finishing touch on your safari experience, and equally there are options for travellers on a tighter budget.
Uganda will constantly surprise you: it's an ecological crossover between the tropical forests and mountains of Central Africa and the sunny savannahs of East Africa and remains a superb safari destination to get the best of both worlds – we'd just recommend a quick look at our 'When to Go to Uganda' section to get your timing right, especially if you want to go gorilla tracking.
These days, perhaps Churchill's famous phrase can be revisited.